Earn Recurring Monthly Income for Your Business
Perfect for

Podcasters
Content Creators
Digital Marketers
Coaches
YouTubers
Consultants
Influencers
Agencies
Does this sounds familiar?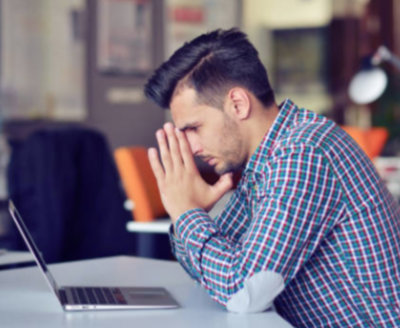 You're in business development mode, networking, prospecting, capturing leads. After weeks or months of hard work it all pays off and you land a few new projects. Now it's time to perform the work, and all business development comes to a halt. A few busy months later, the projects are complete and billed, and now you're panicking because you have no new work lined up. So you start the business development process all over again.
This is the Feast or Famine cycle that many service-based businesses are trapped in.
You never generate enough momentum because you're always jumping between business development and fulfilling the work. You can't trust your cash flow to hire help because you need the money during months with little to no work. You feel trapped!
How do you break free of this Feast or Famine cycle?
You need to generate a dependable source of recurring monthly income separate from your one-off projects. A source of income that can help sustain your business during the down times.
Websites are a great source of recurring monthly income for the long term.
We've worked with many agencies, digital marketers, business consultants and coaches over the years. One thing that all their clients needed was a professional looking website that got results at an affordable price.
No matter what services your business provides, your client's website is always at the center of their online presence. It's no longer a nice to have, it's a must have, and business owners know this.
A business website is more than an online brochure, it's a digital marketing machine. It needs to work for your clients to capture leads, book appointments, promote products and services, share discounts and deals, and more.
Like any machine, the website needs maintenance to keep it running smoothly and performing at it's best. It needs to be evaluated constantly to see where improvements can be made, and it needs to be flexible to grow with client's needs.
Offering website development and maintenance services is a great way to stay connected with clients and a great source of ongoing work that will generate recurring monthly income for the long term.
How can I earn recurring monthly income with
Launch Engine website services?
Launch Engine offers two opportunities to earn recurring monthly income as either a Referral Partner or a Reseller Partner.
Referral Partner
As a Referral Partner you can earn a recurring monthly commission by referring your community members to Launch Engine for their website needs. Simply promote your unique Referral Partner Link to your community members through social media, emails, newsletters, website, etc. Our powerful software will track their visit and should they signup for our services, you'll earn a recurring monthly commission for as long as they remain a customer of ours. Click to Learn More!
Reseller Partner
As a Reseller Partner you can earn recurring monthly income by bundling the cost of Launch Engine website services with the services you already provide, then billing it as a monthly plan or retainer. Launch Engine becomes your technical partner behind the scenes, and you provide our services to your clients under your own business name. Click to Learn More!