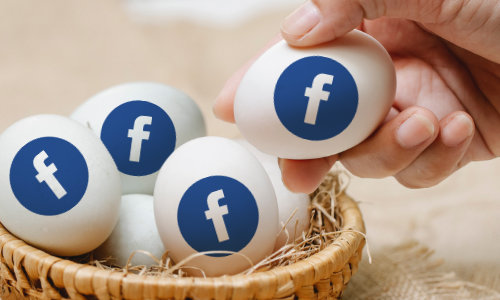 Managing an online business presence takes a lot of time. Time that many business owners just don't have. Many choose to focus on one or two social channels such as Facebook and Instagram to promote their business and interact with customers. But what happens if these social giants go offline and suddenly there's no way to connect with customers?
On October 4, 2021 this is exactly what happened to Facebook, Messenger, Instagram, and WhatsApp. These social media platforms were down for 6 hours in the middle of the work day, making it impossible for businesses to connect with prospects and customers. It felt like the world of online business came to a complete stop until service was finally restored.
Facebook issued a statement opens a new window saying…
"Our engineering teams have learned that configuration changes on the backbone routers that coordinate network traffic between our data centers caused issues that interrupted this communication. This disruption to network traffic had a cascading effect on the way our data centers communicate, bringing our services to a halt."
These factors made the problem more difficult to fix which is why the services were offline for so long. This was the worst outage since 2019 when the networks were offline for over 24 hours.
Social media is a great way to build a following for your business, but it shouldn't be the only way you connect with them. The unfortunate truth is, these platforms can go offline or shut your account down for any reason, at any time. Losing a social media following that you've worked so hard to grow can be devastating. The good news, there are ways to protect your following from these outages and deleted accounts, and it all starts with your website.
Your website is the hub of your online presence
Social media is a great place to connect with prospects and customers, after all that's where they spend most of their time. But it shouldn't be the only place you connect with them. Bringing the conversation back to your website is an important step in extending your connection with them.
Think of your online presence like a wheel and your business website is the hub. All of your social media profiles, email lists, ads, SEO, etc., are all spokes pointing back to your website. Using these channels to drive traffic to your website is an opportunity to connect with your following outside of the social platforms, and it's the only place that you own and have control over the experience.
Make your website a destination worth visiting
In today's busy world, we have very little free time and need to spend it wisely. If a follower is going to take their time to visit your website, you need to make it worth it, not only for them, but to you as the business owner. You need to provide value in appreciation of their time. That value can take many forms from being a source of information, a source of help or even a source of entertainment.
Your business website is more than an online brochure, it's a digital marketing machine!
It can be used to capture leads, book appointments, handle support, promote your products and services, share your discounts and deals, and so much more. Your marketing machine will provide great value to your visitors and allow you to connect with them in a more meaningful way outside of social media.
Knowing that they can easily book an appointment, get answers to their questions, or find a deal on a product they've been looking for, makes your website a worthy destination.
Now imagine having a lead generation tool on your site. A mechanism to capture your visitor's name and email address in exchange for your offer (not just a newsletter signup), giving you the ability to keep in touch with them should something ever happen to your social accounts.
Blogging is nothing new, businesses have been doing it for years. Writing or creating video content about your products and services; how to use them, tips to get the most from them, industry news, etc., then sharing the content through your social channels is a great way to drive traffic to your website where you have to opportunity to connect with your visitors.
Spending time on social media is important, but as we've seen, the following you have can be taken away at anytime. A website at the center of your online presence is a very powerful tool. Use it to connect with your prospects and customers and provide value that makes your business worthy of their time.
Owner of Current Media Group, creator of Launch Engine, designer, photographer, podcaster and overall tech geek.